Improve skin texture and fine lines and wrinkles with Alma™ non-ablative ClearLift laser resurfacing treatment
One of the inevitable signs of the aging process is facial wrinkles.  A large part of fine surface wrinkles are caused by UV (ultra violet) light exposure as well as environmental factors.  Deep furrow wrinkles are caused from your own muscle contractions from facial expressions.  Guess what? Cynosures non-ablative lasers can help reduce the signs of aging.  For patients that want the benefits of laser skin resurfacing without the use of an ablative laser like fractional C02, here at Phoenix Tattoo Removal and Skin Revitalization, we offer non-ablative laser treatments designed to improve skin tone, texture, pore size, some scarring, fine lines and wrinkles.  What's the difference? Ablative lasers remove tissue where non-ablative lasers do not remove tissue.
Benefits of Alma™ non-ablative ClearLift resurfacing treatment
Improve skin texture and pore size
Rejuventate your face neck and decollatte'
Smooth fine lines and wrinkles
Improve acne scars and surface texture
Decrease melasma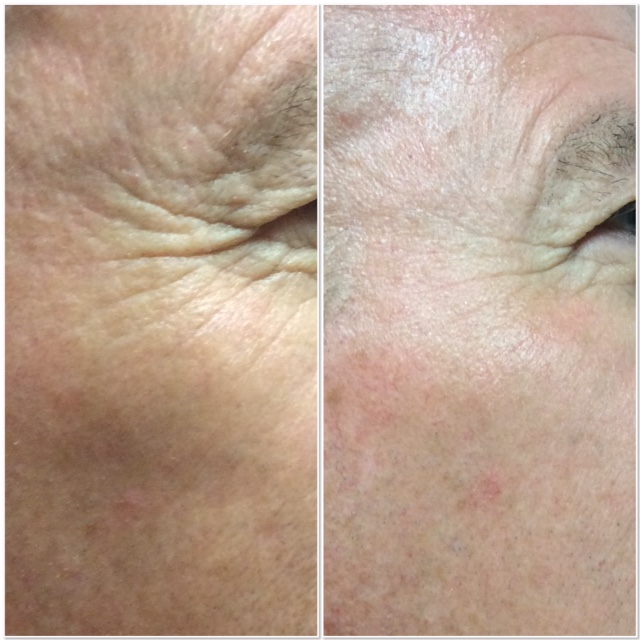 How Does Alma™ non-ablative ClearLift
resurfacing treatment work?
Alma™ non-ablative ClearLift laser treatment is performed with the use of only a topical anesthetic. Fractional non-ablative skin resurfacing uses an array of tiny high-precision microbeams which deliver to the skin to create narrow, deep columns of the tissue coagulation into the medium layers of the skin.  The surrounding tissue is unaffected and intact, which allows the skin to heal much faster.  During the natural healing process, new collagen and elastin is formed improving the damaged skin to create healthier, tighter and more even skin tone.
What to Expect After Treatment
After the treatment, you will experience a mild sunburn sensation for about an hour and then minimal discomfort. The application of cold compresses will help with redness and swelling.  The skin will have a pinkish tone for 5 to 7 days. This is a normal sign that the skin is deeply healing. Swelling is common and may last for 2 to 5 days. Over the following weeks and months, the body repairs the deeper dermal tissues that have been affected by the Alma™ non-ablative ClearLift treatment, producing even longer beneficial changes. Clinical studies suggest that on average, the most effective treatment regimen is 3 to 5 sessions, spaced 4 weeks apart. You may start to see results after the very first treatment. After your final treatment, improvement will progress as your collagen continues to remodel and final results are seen at 6 months. We highly recommend daily use of moisturizer with broad spectrum SPF 50 sunscreen on a daily basis. You may apply make-up or shave soon after treatment.
FACE + NECK + DECOLLETE
NO PKG