Melasma Treatment with PicoSure® Laser
Melasma is a medical condition also called the pregnancy mask. Melasma is a chronic hyper-pigmentation disorder caused by overproduction of melanin in response to hormonal changes.  It mostly affects the face, takes months to treat, and can easily recur.  Although it can sometimes spontaneously resolve on its own, most Melasma occurs over a period of years and requires stringent regimens to manage.  
How does PicoSure® FOCUS™ Lens Array Treatment Work
Treating Melasma just got easier with the PicoSure® Lasers ground breaking innovative technology which performs non-surgical and non-invasive laser skin treatment. 
PicoSure® laser treatments deliver extremely short pressure waves into the skin that shatter pigment into small particles that are absorbed and discarded by our immune system. The Picosure®  Laser is a unique treatment option for melasma because it does not produce heat so it 
doesn't "burn" the pigment, it shatters it. Without heat, there is no risk of causing inflammation in the skin and therefore no risk for triggering melasma.
A secondary benefit of the PicoSure® Laser's unique picosecond pulse is "cell-signaling" that produces significant rejuvenation of the treatment area resulting in tighter, brighter skin with an improvement in texture and tone.  All that with absolutely NO downtime.  PicoSure® Laser is also a great treatment for a person with darker skin types.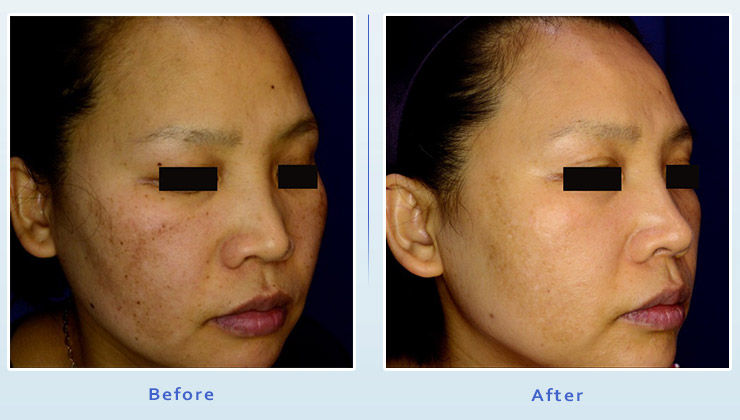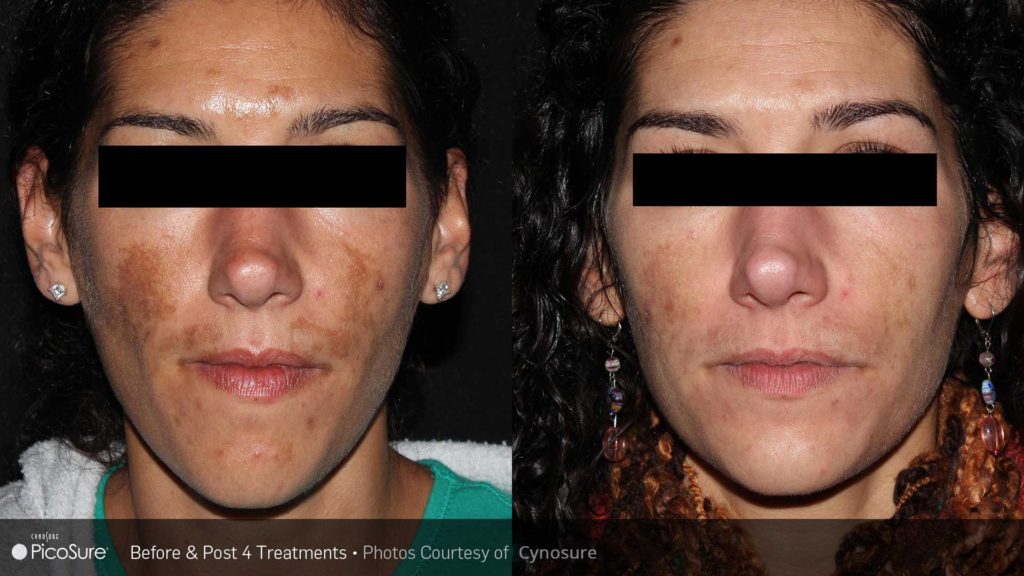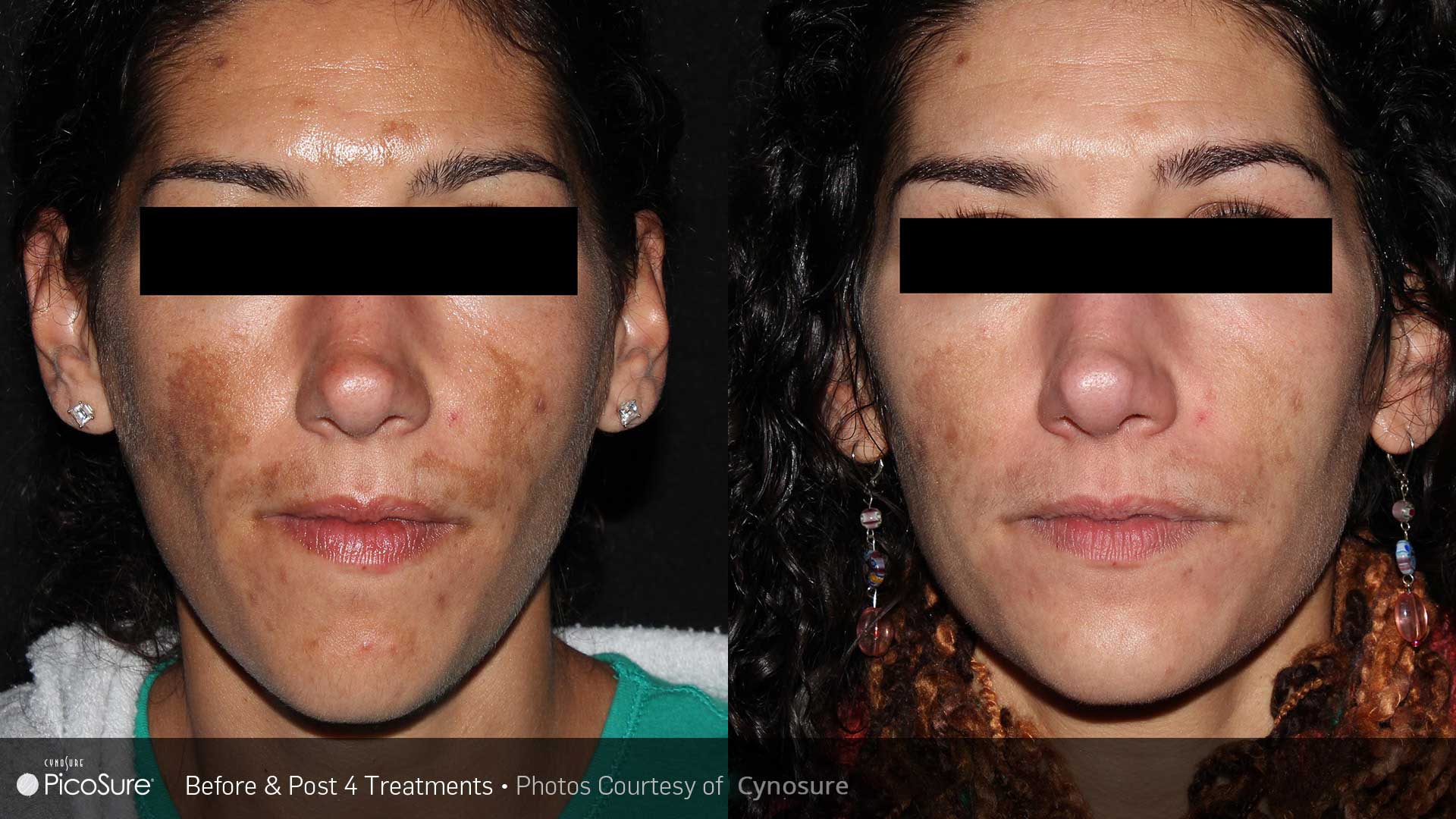 What to Expect after your PicoSure® Treatment
Treatments generally take 30 minutes.  With the use of cold air cooling increases client comfort.  The pigment may appear 
initially 
darker and then fades over the next 2 weeks. We 
recommend 4 treatments, 4 weeks apart with maintenance every 6 months. Individual results may vary. We take the time to educate our patients about melasma triggers and prevention to prolong the individuals treatment results with the use of medications like Hydroquinone and diligent use of physical sunscreens like Zinc Oxide. 
PicoSure® FOCUS™ Lens Array treatment for Melasma will help improve your all over Skin Tone as well as feeling Tighter and Brighter.